March 2011
We are so glad to have the opportunity to share our vision for an educationally innovative, experientially relevant, and life-changing school.  As the vision and educational philosophy emerged, we have continued to grow in excitement about what God has planned for Propeller Academy.
In the summer of 2010, my husband and I decided that we wanted a different Christian educational experience for our two daughters. As parents, we desired to see a relevant Christian education environment that complimented our home and church life. We were convinced that there had to be a better way to make Christian education innovative, relevant, cost-effective, and life-changing.
What if a Christian school created a rigorous, but also real, relevant, and relational experience for students?
What it we could focus on the unique intelligences, strengths and gifts that each student is given by God?
What if we could remove some of the obstacles for families who would like to have their children attend an innovative school with a Biblical worldview?
What if children could learn to love God and others, enjoy the process of learning, and be inspired to serve the world?

These questions have captivated our imagination and prayers for months. We believe that Propeller Academy's  unique approach and innovative educational model will change Christian education, strengthen families, and develop students who "get it". We think we have ideas that can make the "what ifs" possible.
We are excited to launch Propeller Academy as a K-6 school (adding grades 7 & 8 upon interest and enrollment) and know that it will resonate with parents, like us, who want to provide an excellent Christian education for our most treasured gifts – our kids!
We believe that this new Christian educational community will fill a void that many parents are looking for, and you are invited to be a part of an education that will produce amazing results in your kids!
We understand when you chose a school, you are entrusting your most precious gift(s) to your lives – into our learning community. You can be assured that they will always be treated with mutual respect and care. Our educational model and philosophy are designed to ignite your kids' imaginations and help them respond to an ever changing world.
We hope you will find answers to the questions you have about educating your amazing kids. We look forward to meeting your family and having you spread the word to your friends about this new education option.
With excitement for what is to come!
Tim and Brenda Cimbura
About Our Founders
Tim and Brenda have been married for eight years after originally meeting on eHarmony.  Their family, including daughters Arianna (age 6) and Brielle (age 4), is actively involved at Eagle Brook Church – Blaine Campus.
Tim Cimbura, Technology Director
According to Gallops' StrengthsFinder 2.0, Tim's strengths are: Woo, Learner, Positivity, Achiever, Significance
He provides occasional instruction in French, computers, music, juggling, and improv/theater.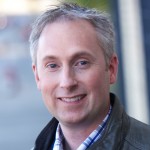 Tim is CEO and Senior System Engineer at Cimbura.com, Inc. He provides technology solutions that make businesses more efficient, productive, and profitable through the use of FileMaker, Apple technology, and web site consulting and development. Tim is the author of fmIgnite, a complete and customizable business solution based on the award-winning FileMaker Pro database tool. Tim's degree is from the University of Minnesota Institute of Technology where he majored in Electrical Engineering and a minored in Theater Arts.
Tim is also an speaker and entertainer with performing experience around the world since he was 7 years old. He delivers presentations that share wonder, breakthrough ideas, and renewed passion. In his popular program, "Child at Heart", Tim shares the life lessons we can learn from children that make us more successful as adults while weaving amazing magic and juggling entertainment into his message.
As a teen, Tim was recognized as a real life "whiz kid" when he developed educational software and licensed complex computer code to other developers. Today, Tim's advanced technology is used in fortune 100 companies and small businesses.
Brenda Cimbura, M.A., Director of Education
According to Gallups StrengthsFinder 2.0, Brenda's strengths are: Focus, Ideation, Woo, Strategic, Achiever
She provides administration for the school and instruction in music, language arts, spelling and math.
Brenda holds a B.A. degree from Bethel University in Communication, a M.A. from Wheaton College in Communication with an emphasis in Educational Ministries, and is currently working on her doctorate in Educational Administration at Bethel University where she is researching how to develop capable and resilient people. Brenda has worked at Bethel University and Northwestern College as adjunct faculty for over 15 years.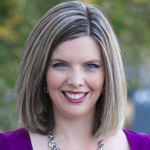 Brenda is passionate about recognizing strengths in kids and motivating them to excel. Part of her passion arose when she was told by an elementary school teacher that she would never amount to anything and paraded in front of the class as an example of what you should NOT desire to be like. Her mother promptly removed her from the classroom and began home schooling her. With the motivation of someone who truly believed in her, she was soon reading books at a college level. She went on to be the first female post-secondary student in the state of Minnesota.
Prior to providing strategic marketing, communications and advertising counsel to corporations, Brenda was a director of youth and young adult ministries. Over the years, she has worked with organizations such as Luis Palou Ministries, Willow Creek Church, North Heights Lutheran Church, and many other non-profits.